Meet Plastic Surgeon Frank Piro
Meet Plastic Surgeon Frank Piro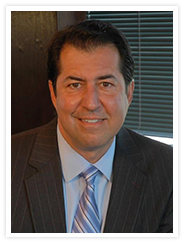 Since 1991, Dr. Piro has developed a distinguished Plastic Surgery practice in the San Francisco Bay Area community with offices located in San Mateo and Daly City. His practice offers extensive experience in cosmetic and reconstructive surgery. He is well known in the Bay Area for his commitment to patient safety and for consistent high quality results. Dr. Piro provides services in all areas of cosmetic surgery. His practice focuses on the art of Cosmetic Surgery to the face, breast and body, providing patients with the latest techniques for surgical enhancement. He has a special interest in facial and eyelid surgery. He performs breast enlargement using both saline and silicone implants.
Dr. Piro's warm and honest approach to patients, his meticulous attention to detail, and high regard for safety have proved themselves over his many years of practice. His staff also understands the concerns and needs of patients seeking cosmetic or reconstructive surgery. They are knowledgeable and can provide information and support leading up to the consultation. When beginning your consultation with Dr. Piro, you will feel confident knowing you are in the care of an excellent and experienced surgeon. See full bio…
Bay Area plastic surgeon offers all aspects of plastic surgery, including breast augmentation, liposuction, rhinoplasty and more. View plastic surgery photos in our photo gallery and breast augmentation photos, learn more about plastic surgery and schedule a consultation with this board certified plastic surgeon.