Smart Lipo with Dr. Frank. J. Piro
Treating Bay Area and San Mateo Smart Lipo Patients

In addition to providing traditional forms of liposuction, including tumescent liposuction and ultrasound-assisted lipoplasty, or liposuction, (UAL), San Mateo body contouring plastic surgeon Frank J. Piro, MD also offers Smart Lipo, an advanced liposuction technique for the precise removal of unwanted fat. With Smart Lipo, Dr. Piro uses laser energy to destroy fat cells for easy removal with minimal downtime. Also, San Carlos, Hillsborough, Burlingame and San Mateo Smart Lipo patients typically notice a skin tightening effect with Smart Lipo, yet another advantage of this innovative laser technique.

Watch this video from Fox News about Smartlipo.

Watch this video about the Affirm co2 laser.
What Smart Lipo Improves
Similarly to undergoing traditional liposuction in San Mateo with Dr. Piro, undergoing Smart Lipo treatment can help remove stubborn deposits of fat that are resistant to diet and exercise from under the skin. With Smart Lipo, Dr. Piro can effectively remove excess fat cells from the abdomen, back, buttocks, thighs, hips, inner knees, calves, ankles, upper arms and the chin/neck region.
Smart Lipo Technology
Smart Lipo is one of the latest advancements in laser liposuction. The Smart Lipo laser is the only laser combining three separate wavelengths (1440, 1064 and 1320 nm) to target and destroy fat cells with added precision as well as to provide a skin tightening effect in the treated area.
In contrast to similar devices, the Smart Lipo laser is shown to be up to 20 times more efficient in removing fat. In addition, the heat of the Smart Lipo laser stimulates collagen growth in skin cells, generating a skin tightening effect. A number of patients that have undergone Smart Lipo with Dr. Piro have been able to postpone or forgo the need for skin lift plastic surgery.
---
In addition to being an excellent surgeon, Dr. Piro is an extremely nice person. He is a great listener, and I never ever felt rushed by him. If you're looking for a wonderful plastic surgeon; make an appointment for a consultation with Dr. Piro. He's the best! Oh, Tracy, the patient coordinator, is really nice too. Dr. Margolis, the anesthesiologist, rocks so you don't feel a thing. Finally Kate Wilson, the RN, takes really good care of you before and after surgery. Probably during too, but I wouldn't know. Give them a call... really, they're great!

A very happy patient I am. = )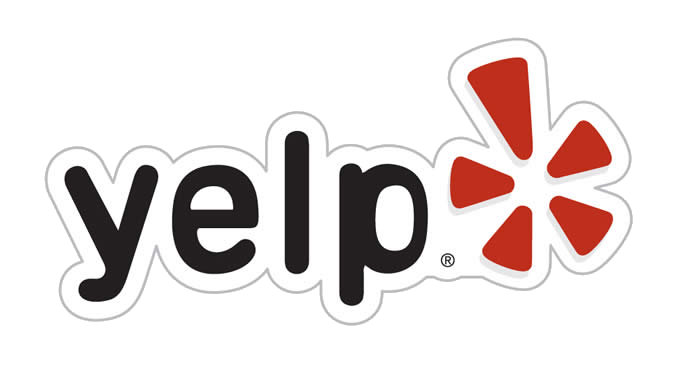 —J.R.
---
More About Smart Lipo
Dr. Piro performs Smart Lipo as an outpatient procedure. Generally, only a mild oral sedative and local anesthesia is required for patients to remain comfortable throughout the procedure. They do not experience any pain during Smart Lipo.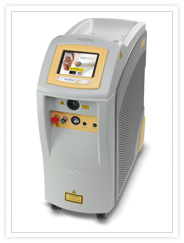 The plastic surgeon starts the procedure by introducing a thin, hollow tube containing the Smart Lipo laser fiber into the area to be treated. The laser fiber transports thermal energy to targeted fat cells, essentially melting them. Dr. Piro can then easily remove the damaged fat cells with mild suction. Again, the skin of the treated area often appears tighter three to six months after Smart Lipo, thanks to the gradual collagen-producing effect that the thermal energy has on skin cells.
Due to the minimally invasive nature of Smart Lipo, those who have undergone the procedure should only need to take one or two days off of work or their usual routine. Getting plenty of rest and avoiding strenuous activity is integral to healing properly. The treated area may be bruised, swollen, sore or numb. However, these are normal symptoms that should go away with time. Individuals can take over-the-counter pain relievers if they experience any mild discomfort after surgery. Dr. Piro will advise patients when they can gradually resume their normal activities, including exercising.
Smart Lipo Candidacy
It is best for patients to schedule a consultation with a highly qualified plastic surgeon such as Dr. Piro to find if they are suitable candidates for Smart Lipo. Nonetheless, suitable Smart Lipo candidates usually include those who:
Have a positive self-image overall but are bothered by stubborn fat deposits that are resistant to exercise and diet
Are at their ideal body weight or are within 20 pounds of their ideal body weight (Smart Lipo is not designed as a tool for major weight loss.)
Have sound skin elasticity (Those with poor skin elasticity may be suitable tummy tuck candidates.)
Are not pregnant
Are seeking cosmetic improvement, not necessarily perfection
Are in good general health, both physically and mentally, and do not have certain medical conditions (e.g., poor blood circulation, diabetes, lung disease) that can increase their risk of surgical complications
Do not smoke or are able to stop smoking for several months before and following surgery
Mostly, suitable Smart Lipo candidates understand both the risks and rewards of the surgery. They have realistic expectations for the outcome of Smart Lipo surgery, and they are pursuing the procedure of their own volition.
Make the Smart Choice With Smart Lipo
If you have tried to follow a healthy diet and to exercise regularly, but are still plagued by stubborn deposits of fat, Dr. Piro has a solution. Smart Lipo is a minimally invasive way to remove unwanted fat from under the skin with little downtime. Making the smart choice is simple: Contact Dr. Piro to find out more about Smart Lipo, offering the latest in liposuction technology.
To schedule a personal consultation with Dr. Piro to find out more about Smart Lipo, please contact his practice by calling (650) 652-8230 today.
SmartLipo FAQs
When can I return to work and my normal activities after SmartLipo?
SmartLipo is a liposuction procedure that involves internal laser treatment to both melt and facilitate the removal of fat as well as to provide skin tightening. Patients who have undergone either standard liposuction or SmartLipo will most likely experience tenderness and pain in the treated area. The incisions for either type of liposuction are small – about a quarter of an inch each. The SmartLipo recovery period is much quicker than with other body contouring procedures. Patients will be up and about the next day after surgery. Patients might be sore, but they can certainly be back to work in three to four days after surgery.
Does SmartLipo hurt?
Yes, SmartLipo is associated with pain and discomfort. It is very similar to a standard liposuction procedure, but it incorporates laser technology. You will experience bruising and pain in the treated areas.
When will I see my SmartLipo results?
SmartLipo liposuction results typically take up to three to four months for the full effect to be visible. You will see dramatic changes in the first couple of weeks after any initial swelling resolves, but just like the traditional liposuction technique, there are healing and shrinkage phases that the body needs to go through. Once the body has progressed through these phases, the full cosmetic changes will become apparent.
The following images show the results of the Smartlipo procedure, they were not performed by Dr. Piro.
* These images are courtesy of Dr. Arthur Yu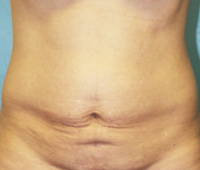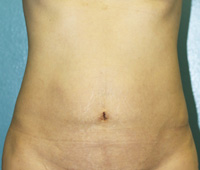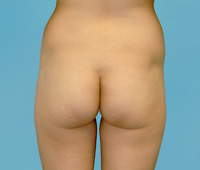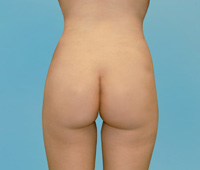 * These images are courtesy of Dr. John Millard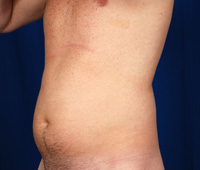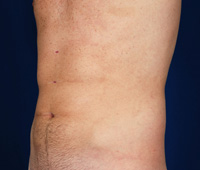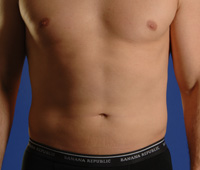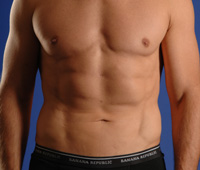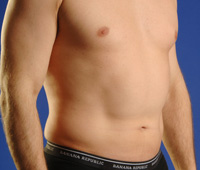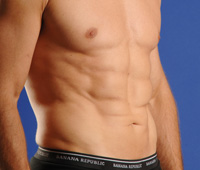 * These images are courtesy of Dr. D. Ibernardo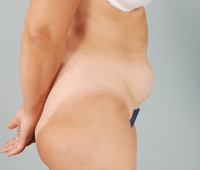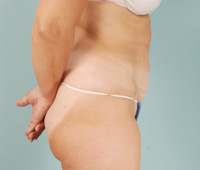 ---

To learn more about our Plastic Surgery Services, please contact us at (650) 652-8230 today to schedule an appointment.
---