Liposuction Surgery with Dr. Frank. J. Piro
Treating San Mateo and SF Bay Area Patients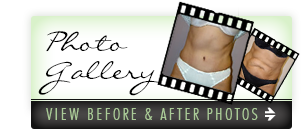 Body contouring cosmetic surgeon Frank J. Piro, MD, offers liposuction to remove stubborn deposits of fat from under the skin. He treats those seeking liposuction in San Carlos, Burlingame or Hillsborough, so they no longer feel frustrated by a fatty "problem" area.
What Liposuction Improves
Undergoing liposuction in San Mateo / the Bay Area with Dr. Piro can help eliminate excess subcutaneous fat (i.e., fat that is under the skin) that is resistant to a healthy diet and a consistent exercise regimen. Dr. Piro can use liposuction to treat the abdomen, ankles, calves, inner knees, hips, thighs, buttocks, back, upper arms and the neck /chin area.
---
In addition to being an excellent surgeon, Dr. Piro is an extremely nice person. He is a great listener, and I never ever felt rushed by him. If you're looking for a wonderful plastic surgeon; make an appointment for a consultation with Dr. Piro. He's the best! Oh, Tracy, the patient coordinator, is really nice too. Dr. Margolis, the anesthesiologist, rocks so you don't feel a thing. Finally Kate Wilson, the RN, takes really good care of you before and after surgery. Probably during too, but I wouldn't know. Give them a call... really, they're great!

A very happy patient I am. = )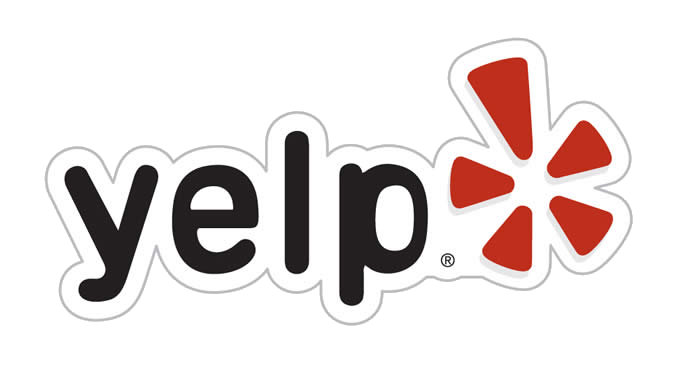 —J.R.
---
More About Liposuction
Dr. Piro performs liposuction as an outpatient procedure. Because liposuction is performed under general anesthesia, it is a pain-free procedure, and patients are comfortable throughout surgery. Dr. Piro offers several types of liposuction, including tumescent liposuction and ultrasound-assisted liposuction (UAL).
With the tumescent approach, the body contouring surgeon injects a "wetting" fluid into the treated area before gently suctioning out fat cells. The tumescent fluid is comprised of a local anesthetic called lidocaine and a capillary constrictor called epinephrine. Injecting this solution under the skin facilitates fat removal and constricts the blood vessels to minimize postsurgical swelling and bleeding.
With UAL, Dr. Piro utilizes ultrasound energy to liquefy fat before it is removed. This allows for more complete fat removal, less trauma to surrounding tissues and less blood loss, resulting in a quicker recovery period.
Post-surgical liposuction patients usually only need to take one to three days off from work or their normal routine. They must rest as much as possible, and avoid strenuous activity and heavy lifting during the initial phase of recovery. The treated area may be swollen, bruised, sore or numb, but these common symptoms should diminish with time. Patients can take oral pain medication to alleviate any discomfort, which should be relatively mild. Dr. Piro will let patients know when they can resume their usual routine, including their fitness regimen.
Liposuction Candidacy
Only a highly skilled plastic surgeon such as Dr. Piro can determine if someone is a suitable candidate for liposuction. Typically, however, suitable liposuction candidates include individuals who:
Have an overall positive body image but are frustrated with stubborn deposits of fat that are resistant to diet and exercise
Are at their ideal body weight or are slightly above it (Liposuction is not intended as a tool for weight loss.)
Have good skin elasticity (Those with poor skin elasticity may be appropriate candidates for tummy tuck surgery.)
Are not pregnant
Are seeking an aesthetic improvement, not necessarily perfection
Are in sound overall physical and mental health, and do not have certain medical conditions (e.g., diabetes, poor blood circulation, lung disease) that can put them at an increased risk of surgical complications
Do not smoke or are prepared to stop smoking for several months prior to and after surgery
Above all, appropriate liposuction candidates recognize both the risks and rewards of liposuction. They have realistic expectations for the surgical outcome, and they are pursuing liposuction of their own volition.
Love Your Body Again With Liposuction
You don't have to feel frustrated with stubborn fat deposits that are resistant to diet and exercise any longer! Undergoing liposuction in San Mateo with Dr. Piro can help you love your body again. If you are ready to let your frustrations go and start on your way to achieving a more contoured figure, contact Dr. Piro to learn more about liposuction.
Click here to see before and after photos of Dr. Piro's liposuction patients.
To schedule a personal consultation with Dr. Piro to find out more about liposuction, please contact his practice by calling (650) 652-8230 today.
---

To learn more about our Plastic Surgery Services, please contact us at (650) 652-8230 today to schedule an appointment.
---