Chin and Cheek Implants With Dr. Frank J. Piro
Treating Bay Area and San Mateo Chin and Cheek Implants Patients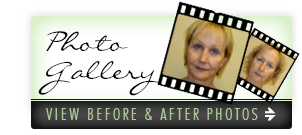 Dr. Frank J. Piro offers individuals in San Carlos, Hillsborough and Burlingame chin and cheek implants to enhance facial contours and to bring a sense of harmony to facial features.
Every patient has a different aesthetic goal for chin and cheek implants surgery. For instance, some individuals may simply want to enhance the definition of their cheekbones, but others may be looking to give several facial features a sense of proportion. Whatever the person's aesthetic desires are, Dr. Piro can recommend a surgical treatment plan to best achieve those desires. The surgical treatment plan might involve one type of facial implants, multiple types of facial implants or a complementary surgical or nonsurgical cosmetic procedure in conjunction with facial implants surgery to enhance the aesthetic results.
---
I never write Yelp reviews, but I must say Dr Piro, Katie and and CiCi are as good as they get. I shopped around extensively for plastic surgeons to preform a cheek aug on me and it was quite a roller coaster experience. The first two surgeons did not meet my expectations for several reasons. Then, I met with Dr. Piro, he is such a nice guy and so laid back, but i immediately got the feeling that he had my best interests at heart and and would help me achieve my goals. Cici, was so charming and supportive that I immediately knew this was the place for me. Katie is so sweet and put me at total ease when she assisted with the sedation Dr Piro, is a very skilled surgeon. I am not a medical doctor so cant really comment on his abilities, I just know he produced excellent results and I would not hesitate for a moment going back to him. I also strongly recommend him to anyone thinking about having some work done. 5 stars for Dr. Piro, CiCi, Katie and staff.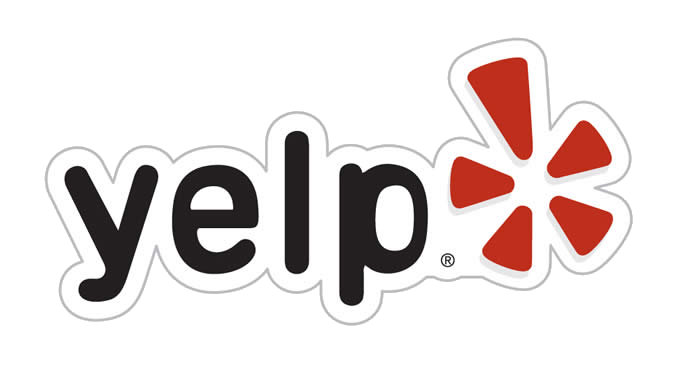 —T.M.
---
More About Chin Implants
It typically takes Dr. Piro a half hour to an hour to insert chin implants on an outpatient basis under general anesthesia. During chin implants surgery, the San Mateo facial rejuvenation surgeon creates a small incision either inside the mouth, along the lower lip or in the area just underneath the chin. He uses this incision to create a pocket over the front of the jawbone. Dr. Piro selects the size and shape of chin implant that will best suit the patient's other facial features and inserts it into the pocket.
Once he is satisfied with the new contour of the chin, Dr. Piro closes the incision. If the needed incision was made in the mouth, Dr. Piro will close it with dissolvable sutures. If the incision was made in the skin, he will close it with stitches that will be removed five to seven days after the procedure during a follow-up appointment.
Dr. Piro also tapes the chin after completing the surgery to help minimize swelling and any postoperative discomfort.
Patients might experience swelling and mild to moderate discomfort in the first several days after surgery. They may also have difficulty talking and smiling. The treated area may also be bruised. All these symptoms are normal and should subside with time. Dr. Piro will provide specific instructions about how to care for the treated area after the procedure, including instructions regarding dental hygiene, eating and any restricted activities.
More About Cheek Implants
It usually takes Dr. Piro 30 to 45 minutes to complete cheek implants surgery, which he performs on an outpatient basis under general anesthesia. If the surgeon is placing cheek implants in conjunction with another cosmetic surgical procedure, such as facelift or eyelid surgery, he may be able to insert the cheek implants through one of the incisions created for that procedure. If Dr. Piro is solely performing cheek implants surgery, he creates an incision either on the inside of the upper lip or in the lower eyelid. He uses the incision to create a pocket in the cheek area. He then places the cheek implant in this pocket before closing the needed incision.
If the required incision was positioned inside the mouth, Dr. Piro uses dissolvable stitches to close it. If he positioned the incision in the lower eyelid, he uses non-dissolvable stitches to close the incision. These will be removed about one week after surgery during a follow-up visit.
Once finished with the procedure, Dr. Piro applies a dressing to the treated area to reduce swelling and help minimize any postoperative discomfort.
The duration and severity of the side effects of cheek implants surgery vary per person, particularly if the person underwent another cosmetic procedure at the same time as cheek implants surgery. However, cheek implants patients will most likely experience difficulty moving the mouth and lips in the first few days after surgery. All symptoms should subside gradually over time. The San Mateo facial implants surgeon will give patients detailed instructions about how to care for the treated area after surgery, including instructions related to eating, dental hygiene and any restricted activities.
Facial Implants Candidacy
Dr. Piro has broad expertise in facial implants cosmetic surgery, making him the most suitable authority to determine candidacy for the procedure. Nevertheless, appropriate facial implants candidates generally include those who:
Have a positive body image overall but would like to enhance their facial contours or harmonize facial features
Have a sufficient degree of skin elasticity
Are not pursuing perfection, but are seeking an aesthetic improvement instead
Are in sound physical and mental health overall
Do not smoke or are able to abstain from smoking for a few months prior to and following the procedure
Most importantly, suitable facial implants candidates have realistic expectations for the procedure, and comprehend the risks in addition to the rewards of surgery. In addition, they have decided to undergo the procedure of their own accord, and not to fit someone else's aesthetic ideal.
Achieving Enhanced Beauty and Harmonious Features
When you look in the mirror, do you feel that your facial features are drab or seem to recede in the background of your face? Or, do you feel that your facial features are out of balance and that certain features are excessively prominent? If this sounds familiar, you may want to take the next step in enhancing the natural beauty of your face or in harmonizing your facial features. What is the next step? It's painless: Contact Dr. Piro to learn more about your facial implants options.
To schedule a one-on-one consultation with Dr. Piro to find out more about chin and /or cheek implants surgery, please contact his practice by calling (650) 652-8230 today.
---

To learn more about our Plastic Surgery Services, please contact us at (650) 652-8230 today to schedule an appointment.
---