SmartSkin Laser Skin Resurfacing With Dr. Frank J. Piro
Treating Bay Area and San Mateo Laser Skin Resurfacing Patients
Dr. Frank J. Piro offers nonsurgical SmartSkin laser skin resurfacing in San Mateo to help combat visible signs of facial damage with minimal to no downtime. Individuals looking for laser skin resurfacing in San Carlos, Hillsborough, Burlingame and San Francisco Bay Area will be pleased with the skin-rejuvenating effects that SmartSkin treatment delivers.

Problems Solved by Laser Skin Resurfacing
There are many factors working against healthy, younger-looking skin: Constant sun and pollution exposure, incorrectly performed blemish extractions and other skincare accidents can cause facial skin to appear discolored or blotchy. In addition, the aging process takes a toll on the appearance of the face, as skin cells produce less and less collagen, a protein that is essential for glowing skin. Without collagen, the skin loses its elasticity and starts to sag. Wrinkles also develop. Finally, hereditary factors, such as an increased predisposition to developing skin conditions such as rosacea, can also cause visible signs of facial damage.
---
I made an appointment with Dr. Piro for a facelift (a recommendation from a happy patient of Dr. Piro's). During the office visit, Dr. Piro suggested maybe a laser treatment as a possibility, I knew very little about that treatment and after exploring what the procedure was all about, I decided that this is the route I would take. My decision was based on the little down time and the fact that this procedure was less invasive.

Dr. Piro was encouraging on both fronts but felt I would be happy with the result of laser. He assured me it would take 6 months to see the complete results. After 30 days, the improvement on my neck was noticeable. My skin is clear and tight my neck looks youthful. My jaw line could use a tuck but because of the laser treatment by Dr. Piro, I can live with that, as my skin is still tightening after 3 months.

If this is what it looks like after 3 months, I'm waiting impatiently for 6 months, as I look better than I imagined possible! I felt confident in Dr. Piro's abilities. He listened and did a good job explaining what and how he was doing the procedure. I would definitely refer Dr. Piro to my friends.



—BB
---
Encouragingly, Dr. Piro offers a range of nonsurgical anti-aging cosmetic treatments, including the advanced SmartSkin CO2 fractional laser skin resurfacing procedure, to counteract the damage that can be inflicted on facial skin. The laser resurfacing treatment namely helps to improve the look of winkles, acne scars, blotchy skin tone, hyperpigmentation (dark spots), rough skin texture, skin laxity, rosacea and a host of other skin conditions.
How Laser Skin Resurfacing Works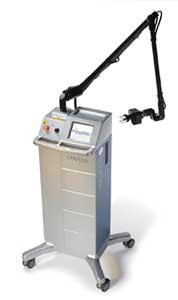 SmartSkin Workstation
SmartSkin treatment works to rejuvenate the skin by delivering light energy into the skin's deeper tissue layers. Once the light energy penetrates skin cells, it lightly damages the cells. The body's reaction is to prompt its natural healing mechanisms to take over. The body then starts to produce new tissue to replace the injured tissue cells. In generating new tissue cells, the body also starts to regenerate depleted collagen. This entire physiological response results in healthier, more youthful-looking skin.
What to Expect During Treatment
Prior to beginning treatment, Dr. Piro administers topical anesthesia so the patient is comfortable throughout the procedure. He then applies the SmartSkin CO2 laser scanner to specific areas of the face, emitting short pulses of light energy into the skin's deeper tissue layers, where the body's natural functions take over. Total laser skin resurfacing treatment time is about a half hour.
After the procedure, patients may experience a sensation similar to having a sunburn in the treated area. Some aesthetic advantages may be noticeable almost instantly following the laser skin resurfacing treatment. However, the skin's appearance will continue to improve as the body heals, producing new tissue cells and thus collagen.
The greatest aspects of laser skin resurfacing treatment are that it is quick and that it delivers long-lasting aesthetic results with no surgical risk and with minimal downtime.
Videos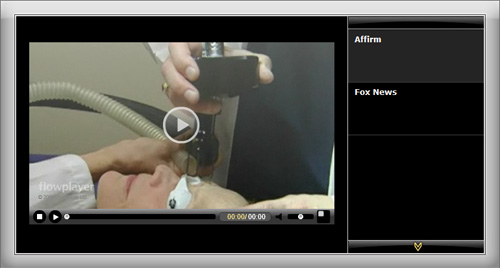 Start Anew Now
No one ever intends to mistreat their skin. Nevertheless, years of frequent exposure to the elements, of skin care mishaps and of exposure to other factors outside one's control can leave skin looking discolored, blotchy, rough and simply older than it should.
If you have recently noticed that your skin is looking lackluster or that it is making you look older than you are, it might be time to give your skin a fresh start. Start anew now by contacting Dr. Piro to find out more about advanced laser skin resurfacing in San Mateo.
To schedule an initial visit with Dr. Piro to learn more about laser skin resurfacing treatment, please contact his practice by calling (650) 652-8230 today.
Skin Resurfacing FAQs
Will my insurance help cover the cost of skin resurfacing?
Your insurance company will not cover the cost of skin resurfacing. This is a cosmetic procedure designed to improve the texture, quality and tightness of skin.
What type of resurfacing treatment is best for me?
There are many types of skin resurfacing techniques, ranging from microdermabrasion to fractional CO2 laser resurfacing. Microdermabrasion is a less-intense technique that affects the surface layers of the skin. Fractional CO2 laser skin resurfacing is a more aggressive technique, but it has been shown to be one of the most effective forms of skin resurfacing treatment.
How many treatments will I need?
The number of treatments will depend on the degree of wrinkling and texture issues. Commonly, about two treatments are required to treat the area around the mouth.
---

To learn more about our Plastic Surgery Services, please contact us at (650) 652-8230 today to schedule an appointment.
---