Surgical Facial Rejuvenation with Dr. Frank J. Piro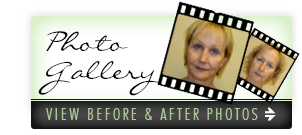 Frank J. Piro, MD, provides a range of surgical procedures designed to rejuvenate the face and /or bring a sense of balance to facial features. Among the procedures that he offers Bay Area, San Mateo, San Carlos, Hillsborough and Burlingame facial rejuvenation patients are: facelift and / or neck lift surgery; forehead lift, sometimes referred to as brow lift; blepharoplasty, or eyelid surgery; chin and / or cheek implants; and rhinoplasty, or nose reshaping surgery.
Dr. Piro also offers a variety of nonsurgical, minimally invasive cosmetic treatment options for the face — including BOTOX injectable treatment to smooth wrinkles and injectable dermal fillers to restore fullness to areas of the face that have lost volume — to postpone the need for facial cosmetic surgery.
---
Dr. Piro is awesome! Where other doctors I consulted with told me I would have hideous scars for life after my surgery... Dr. Piro confidently said I would not. Our consultation was a combination of what I wanted to acheive with the surgery and what he felt would be best suited for me overall. The surgery went great, the healing process was great and I have no scars.

I am completely satisfied with the results. This surgery changed my life.

I highly recommend Dr. Piro.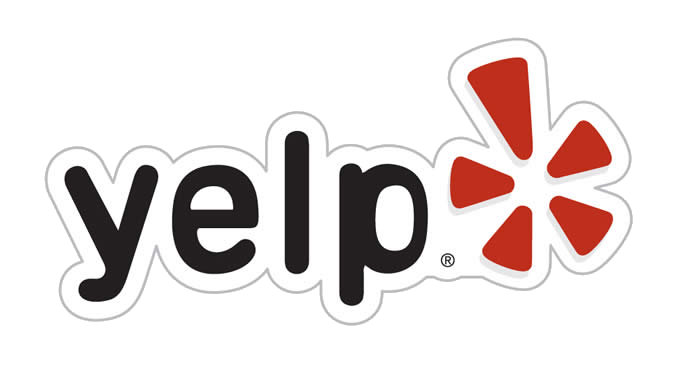 —D.M.
---
Why Undergo Surgical Facial Rejuvenation
Dr. Piro provides facial rejuvenation surgery to combat the visible signs of aging on the face. For instance, he performs facelift surgery to correct sagging skin, displaced fat, hollow-looking areas, wrinkles and deep creases on the face. He offers forehead lift surgery to improve the look of severe furrows across the forehead that can make patients look perpetually angry or sad. The San Mateo face surgeon provides eyelid surgery to address sagging upper eyelids, lower eyelids or both as well as the appearance of "bags" under the eyes, giving patients a rested, refreshed look. Facial implants including chin and cheek implants help harmonize facial characteristics, enhance a patient's natural beauty and provide a more youthful facial appearance. Finally, Dr. Piro offers nasal surgery in San Mateo to bring a sense of proportion to facial features.
The knowledgeable plastic surgeon may advise that individuals undergo a combination of procedures to deliver optimal aesthetic results. For instance, injectable dermal filler treatment can often enhance the cosmetic benefits of facelift or nasal surgery.
During consultation, Dr. Piro will review patients' medical history, physique and aesthetic desires, and recommend a cosmetic treatment plan best suited to satisfy their needs.
See the results that are possible under Dr. Piro's care by viewing before and after facelift pictures.
More About Surgical Facial Rejuvenation
The specific details related to facial rejuvenation surgery, including the duration of the procedure, the recovery period and the expected results, vary based upon which procedure the patient is pursuing. For example, the duration of facelift surgery and the associated recovery period differ depending on which approach Dr. Piro uses. Furthermore, the specifics related to facelift surgery may vary greatly from the specifics of nasal surgery.
In general, however, facial rejuvenation surgery including nasal surgery is performed under general anesthesia on an outpatient basis. Patients will need to have someone drive them to and from surgery, and to stay with them the first night after the procedure.
Typically, those who have undergone facial surgery of any type need to take one to two weeks off from work or their usual routine. Again, the length and intensity of the recovery period depends on which procedure the individual has undergone.
Typically, postsurgical facial rejuvenation patients can expect the initial few days following the procedure to be the most intense part of the recovery period. They may notice that the treated area is bruised, swollen, tender or sore. Dr. Piro will recommend oral pain medications that patients can utilize to alleviate any soreness or discomfort they may experience in the immediate days after surgery. Patients can also apply ice packs to the treated area to help relieve discomfort and to reduce swelling.
Individuals recovering from surgical facial rejuvenation should rest as much as possible, eat nutritious meals and abstain from any rigorous activity in the first several weeks after the surgical procedure. Dr. Piro will tell them when it is acceptable to resume their normal activities little by little.
To learn more about surgical facelift and neck lift, forehead lift, eyelid surgery, facial implants or nasal surgery, please visit the respective page.
Help Turn Back the Hands of Time
Perhaps you are constantly thinking that you look older than you feel. Maybe you cannot stop focusing on the facial wrinkles that seem to become more severe each day. Or, perhaps you simply feel that your facial features are out of balance, but you cannot distinguish which feature is the culprit. Whatever aesthetic concern you have about your face, Dr. Piro can help. He offers a spectrum of facial rejuvenation surgical (and nonsurgical) options intended to help "turn back the hands of time." No one can completely stop the aging process, but Dr. Piro can help stave it off.
To schedule a personal consultation with Dr. Piro to learn more about facial rejuvenation surgery, please contact his practice by calling (650) 652-8230 today.
---

To learn more about our Plastic Surgery Services, please contact us at (650) 652-8230 today to schedule an appointment.
---