Skin Care Products
Skincare by Laura: 650-219-3787
www.skincarebylaura.com
SKIN CARE BY LAURA
Laura Mohun started Skin Care by Laura over twenty three years ago and she has devoted her professional career to skin care and wellness. She is a licensed Esthetician and Certified Massage Therapist and she is grateful for repeat business from a loyal clientele at her salon in San Mateo.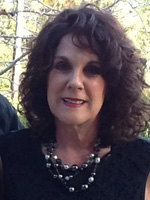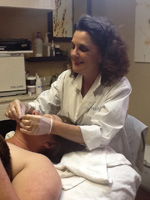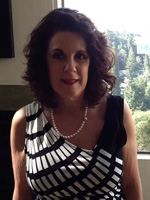 Although Laura spent her initial 13 years at her first salon in San Bruno, she relocated to Indian Wells, California where she spent the next 8 years as the Lead Esthetician for the Renaissance Esmeralda. In that position she served as the lead trainer and skin care consultant for the Renaissance and assisted in the development of all treatment protocols, working with many major skin care lines. She was also instrumental in the opening of several Marriott spas in other areas of the country.
Laura returned to the Bay Area and her local clientele in 2009 and continues to emphasize her philosophy of beauty radiating from within through proper skin care and regular professional maintenance. She recently opened a larger facility to accommodate her growing practice and proudly offers the full line of skin care products by Murad and the Emenince Organic Line. In addition, she has continued her long association with Dr. Frank Piro and together they launched a program working with the Obagi Skin Care System. This program also supplements and enhances Dr. Piro's recent addition of the Smart Skin Laser system.
Laura Mohun has successfully responded to the many challenges and opportunities within the Skin Care business and continues to enjoy her clients, associates and the many friends she has made along the way.
OBAGI SYSTEM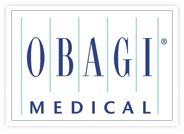 Unlike traditional skin care products that only treat problems on the surface of your skin, the Obagi Skin Health Restoration System works at the cellular level. Under the guidance of trained physicians, the Obagi Skin Health Restoration System helps to correct surface discoloration, blemishes, and stimulate cell renewal to bring back the glow and softness of healthy, younger-looking skin.
Skin health is achieved by the use of topical agents that work synergistically to regulate skin cells' functions and improve circulation. This action allows skin to constantly renew itself, repair damage, and retain natural moisture and function at a peak level. This type of healthy skin looks beautiful, tolerates cosmetic procedures better and heals faster. You can work with the science of your skin to restore health with help from your doctor and the Obagi Skin Health Restoration System. Dr. Piro will prescribe the Obagi products appropriate for your skin type and color. These products – a unique line of cleansers, toners and creams – enhance the action of prescription medications like tretinoin and hydroquinone. Your doctor may also administer the Obagi Blue Peel.
The Obagi Nu-Derm System incorporates tretinoin therapy with luxurious, easy-to-use cleansers, toners and creams to be applied daily. Used faithfully and correctly, the Obagi System will help to:
Diminish the appearance of fine lines and wrinkles
Increase smoothness
Reduce pore size
Improve elasticity
Generate a balanced, even skin tone
Normalize oil production
Correct blemishes
Reduce age spots and other hyperpigmentation
Increase the skin's own ability to hold moisture
Increase the skin's tolerance to external factors
More about Obagi: www.obagi.com/patients