Mom's Makeover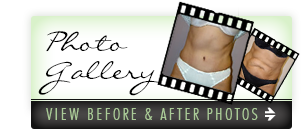 Having children is one of the greatest joys in a woman's life. Women give their all to be the very best moms. Often this comes at the risk of forgetting themselves. So much time is spent on our children and little to no time is spent on Mom. Many women also work in addition to taking care of their families.
Going through pregnancy is hard on your body, but not having adequate time to exercise, eating kid's high calorie foods and not having time to prepare healthy adult food can all lead to weight gain. When women finally tire of the excess weight and carve out time to become healthy again, they realize their results are limited.
Over the past 10 years, women have discovered the Mom's Makeover, also referred to as a Mommy Makeover. This is a combination of breast and tummy procedures. The breasts are lifted to a perkier, more desirable position and the tummy is tighten and flattened. The excess skin left after pregnancy in the abdominal region is eliminated and with that, most unwanted stretch marks. This combination of procedures can give back a mother's confidence and motivate her to eat well and stay in shape. This leads to a healthier, happier Mom!
Other benefits of the Mom's Makeover are financial and recovery time. Often, when combining more than one procedure, the fees are reduced. The facility fees (operating room) are included in these fee reductions. Having to recover from two procedures at separate times can be expensive, especially for a working mom. Mom's so often are juggling work, getting the kids to and from school and any after school activities. When you combine the procedures, you eliminate a good two to three weeks of down time. This is why so many women choose to have a Mom's Makeover.
---
Dearest Dr. Piro,
I just want to express to you my deepest gratitude for all you've done for me. Not only are you an excellent surgeon and did a beautiful job on my Mommy Makeover, I couldn't have asked for a more perfect surgery process and a more caring surgeon. I felt like you and your staff were always there for me to answer questions.
Honestly, I find that you truly care about your patients and their well-being. I have referred you to all my friends and family that are interested in plastic surgery and I assure you, when they are ready, they will call you!
You are the best – thank you again for giving me a beautiful body that I love! My quality of life has improved immensely just from the confidence I now have because of your priceless work!
God Bless You!
Warmest Wishes,
CA
---
Breast augmentation San Francisco surgeon Frank J. Piro, located in San Mateo and Daly City, offers all types of plastic surgery, including surgery after massive weight loss, liposuction, rhinoplasty, tummy tuck, facelift and more. View plastic surgery photos in our photo gallery and tummy tuck photos; learn more about plastic surgery and schedule a consultation with this board certified plastic surgeon.
Northern California areas served: Bay Area - Peninsula - San Francisco - San Bruno - San Carlos - Belmont - Palo Alto - Mountain View - Hillsborough - Menlo Park - Burlingame - Foster City - Redwood Shores – Atherton